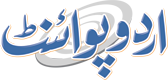 Home Secretary Visits SSU Headquarters
Ijaz Ahmad Published October 02, 2023 | 11:36 PM
Sindh Home Secretary Muhammad Iqbal Memon on Monday visited the Special Security Unit (SSU) Headquarters
KARACHI, (UrduPoint/Pakistan Point Mews Oct 02, 2023) :Sindh Home Secretary Muhammad Iqbal Memon on Monday visited the Special Security Unit (SSU) Headquarters.
He was welcomed by DIGP - Security and Emergency Services Division Dr. Maqsood Ahmed, Commandant SSU Dr. Farrukh Ali and other senior officers and was presented a guard of honour by a special contingent of SSU, said a news release.
The Home Secretary Sindh along with DIGP Security and Commandant SSU visited different sections of SSU and appreciated the professional administration and management of the SSU.
The Home Secretary presided over a meeting at SSU Conference Hall.
DIGP Dr. Maqsood Ahmed briefed the secretary about the working of different units lying under the Security Division.
The DIGP also informed the chair about the issuance of ISO certifications to the SSU and Madadgar-15 by the United Kingdom Accreditation Service (UKAS) on maintaining international standards in the units.
The meeting was also attended by Commandant SSU Dr. Farrukh Ali, SSP Security-II Syed Salman Husnain, SP FSC Abdullah Memon, SP Madadgar-15 Ghulam Nabi Keerio, SP SSU Anil Haider and senior officers of the Security Division.
The Home Secretary also witnessed the mock drill conducted by the commandos of the Special Weapons and Tactics Team (S.W.AT) to deal with any hostile situation.