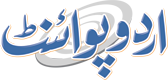 HRCP Slams Quetta Massacre
Fahad Shabbir (@FahadShabbir) Published August 08, 2016 | 07:58 PM
LAHORE, (UrduPoint / Pakistan Point News - 8th August, 2016) : The Human Rights Commission of Pakistan (HRCP) has strongly condemned two attacks targeting lawyers in Quetta on Monday in which dozens of people have been killed.
In a statement, the Commission said: "HRCP condemns in the strongest possible terms the killing of Baluchistan Bar Association President Bilal Anwar Kasi and the bombing at Quetta's Civil Hospital which has claimed dozens of lives so far and injured 50 people.
"This coordinated mowing down of lawyers is absolutely unacceptable and outrageous",Zohra Yusuf Chairperson HRCP said.
This is not the first time that a hospital has been attacked in Quetta after victim's from an earlier attack were brought there, she said.
She said that in June 2013, a bombing in a bus carrying Sardar Bahadur Khan Women's University students was followed by gun-and-bomb attacks on Bolan Medical College hospital when the victims were brought there for treatment.