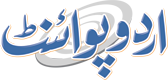 Hurriyet Leaders Reject Rajnath's Visit, Remarks
Fahad Shabbir (@FahadShabbir) Published July 26, 2016 | 01:34 PM
ISLAMABAD,(UrduPoint / Pakistan Point News - 26th july,2016) : Hurriyet leaders and organizations have rejected Indian Home Minister, Rajnath Singh's visit to the territory terming it a futile exercise as the Kashmiris will never accept anything short of their inalienable right of self determination. The Chairman of his Hurriyet forum, Mirwaiz Umar Farooq, in an interview in Srinagar said that New Delhi's propaganda that the current uprising was sponsored by Pakistan was so worn out and half-witted that it did not even warrant a response, KMS reported. He said that the Kashmiris' struggle for freedom like all freedom struggles in the world was both indigenous and sacred. He condemned the oppressive tactics of the Indian authorities and said that by adopting intransigent and rigid approach, New Delhi was just prolonging the crisis.
He reiterated that Kashmir was a political issue that needs to be resolved through political engagement of all the stakeholders Pakistan, India and the people of Kashmir. The Chairman of Democratic Freedom Party, Shabbir Ahmad Shah in his statement terming as hollow and meaningless the statement of Rajnath Singh, said, "Kashmir issue is a living reality and to associate it with the issues like law and order or unemployment is nothing but self-deception.
" The chief of Jammu and Kashmir Liberation Front, Muhammad Yasin Malik in his statement terming the assertions made by Indian Home Minister, Rajnath Singh in Kashmir as absurd, said that Singh's assertion that they wanted emotional relations with Kashmir was like adding salt to the wounds of Kashmiris.
"It actually shows the callous attitude of Indian leaders towards Kashmir," he said, deploring that killers of more than fifty innocent Kashmiris are being dubbed as saviours by Indian leaders and their Kashmiri stooges but killers are killers and can never become saviours. The JKLF Chief said that some weeks ago the so-called Chief Minister, Mehbooba Mufti felt ashamed for being a Muslim after some Indian armed personnel were killed but today the killers of innocent Kashmiris were being dubbed as saviours. Yasin Malik demanded that the people's right to peaceful assembly and protest be restored forthwith and the forces be withdrawn and pro-freedom leadership and people be allowed to visit the bereaved families. A civil society group, Kashmir Centre for Social and Developmental Studies, (KCSDS) castigated Indian Home Minister's Srinagar visit saying that it rubbed salt on the raw wounds of Kashmiris.