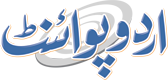 ICCBS To Conduct Online Course On Arabic Language
Fahad Shabbir (@FahadShabbir) Published July 23, 2016 | 08:00 PM
KARACHI, (UrduPoint / Pakistan Point News - 23th july, 2016) : International Center for Chemical and Biological Sciences (ICCBS), University of Karachi, is starting an extensive online course on `Arabic Language' from July 25 for a period of four months. A senior official of the ICCBS said on Saturday that the Virtual Education Project Pakistan (VEPP) is conducting the course in collaboration with the Arabic language expert at Sheikh Zayed Islamic Center (SZIC), University of Karachi. He said that the aim of this course is to communicate an inclusive depiction of the language by providing information on Arab's cultural, social and political life, and contribute to the academic and professional requirements of their disciplines and excel in their careers.
He said the course will be transmitted through video conferencing facility at the L.E.J.
National Science Information Center - ICCBS, University of Karachi by using webinar technology. Details of this course can also be seen on the website: www.iccs.edu Successful students will receive a certificate of completion at the end of the course, the official further pointed out.