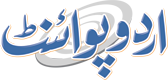 IESCO Issues Power Suspension Programme
Sumaira FH Published December 20, 2016 | 08:55 PM
ISLAMABAD, (UrduPoint / Pakistan Point News - 20th Dec, 2016 ) : Islamabad Electric Supply Company (IESCO) Tuesday issued power suspension programme for December 21 for various areas of its region due to necessary maintenance and routine development work.
According to IESCO spokesperson, the power supply of different feeders and grid stations would remain suspended for the period. On 21 December: From 08:00am to 17:00pm, Remodeling of 132KV Burhan New Wah Circuit-1 & 2 T/Line are in progress under Trench-II, During these shutdowns 60MW proportionally load management in area of IESCO (20MW) & PESCO (40MW) will be required.
From 10:00am to 15:00pm, Dhudial City, Club-I, Behria Enclave, Shahpur, Adyala Jail feeders, From 09:00am to 14:00pm, Farooq-e-Azam, Kurri Road, Banni, Khurran Cly, K.S.Syed, Dk; Hukamdad, Liaqat Bagh, Gulshan Abad, Westridge, Sarafa Bazar, Mohan Pura, car Chowk (Jail Park for safety), NPF-II (PWD-II for safety), Bank Road-II, Scheme-II, Sowan, P&T Wani, Peshawar Road, Noon Dhamial, Jhawara, Lalkurti, Shahpur feeders, From 09:00am to 13:00pm, Shamasabad, G.
B.C-3, Azeem Shaheed, Injra, Bhagwal, Muhammad Riad Sh, Jakkar, F-12 (Sanghoi), Nathwala, Safdar Shaheed, Cap Nisar Shaheed, Mumtaz Shaheed, Bewal, Cap Ahsan Waseem, Guliana, Samote, Baba Shaheed feeders, From 09:00am to 15:00pm, G-8, VIP, Marvi, Iqbal Town, Sitara Mkt, High Way, Faisal Masjid, HC-2, G-8 Mkz, Ayub Mkt, ADBP, Shifa, H-8 Colony feeders, From 09:00am to 17:00pm, Jallala, Wahdat Colony, Nawababad, Ghazi Kohli, Burhan feeders, From 10:00am to 14:00pm, Chakri, SPD, Arslan Poultry From feeders and surrounding areas.