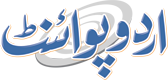 IHC Rejects Apology Of DC ICT In Shehryar Afridi Arrest Case
Ijaz Ahmad Published September 28, 2023 | 08:00 PM
The Islamabad High Court (IHC) on Thursday rejected the unconditional apology of Deputy Commissioner ICT Irfan Memon in a contempt case against him and others pertaining to the issuance of MPO orders for the arrest PTI's leader Shehryar Afridi
ISLAMABAD, (UrduPoint/Pakistan Point Mews-Sept 28th, 2023) :The Islamabad High Court (IHC) on Thursday rejected the unconditional apology of Deputy Commissioner ICT Irfan Memon in a contempt case against him and others pertaining to the issuance of MPO orders for the arrest PTI's leader Shehryar Afridi.

The court instructed the prosecution to prepare a schedule of further proceedings in the case.
IHC's Justice Babar Sattar heard the case wherein DC Irfan Memon, SSP Operations Jameel Zafar and others also appeared.
At the outset of hearing, Irfand Memon extended unconditional apology before the bench.

To this, the bench expressed annoyance with him and said that why not a show-cause notice should be served to him as he was approaching the judge through family and friends. He said that he assured that he never tried to make any approach.
The court rejected the unconditional apology of the Deputy Commissioner and said that the apology with such conduct wouldn't benefit him.
It said that the case would be heard as per the law and asked the respondents to focus on the legal points of the case.