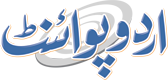 Illegal Foreigners Must Go Back: Interior Minister
Muhammad Irfan Published October 31, 2023 | 10:58 PM
Caretaker Federal Interior Minister Sarfraz Bugti said that the foreigners residing illegally in Pakistan must go back as strict action would be taken against them along with their facilitators after deadline
FAISALABAD, (UrduPoint / Pakistan Point News - 31st Oct, 2023) Caretaker Federal Interior Minister Sarfraz Bugti said that the foreigners residing illegally in Pakistan must go back as strict action would be taken against them along with their facilitators after deadline.
He was talking to media persons during inaugural ceremony of electric scooter (scooty) in Road King Motorcycle Factory on Jaranwala Road, here on Tuesday night.
He said that more than 200,000 refugees including Afghans residing illegally in Pakistan had returned so far whereas the remaining illegal foreign nationals should also go back voluntarily or be ready to face the music.
He said that the government was committed to launch a crackdown against unregistered migrants after deadline. Therefore, the illegal foreigners were advised to immediately deport themselves.
He said that geo-fencing and tracking would be started for arrest of the refugees staying in the country without documents or registration and no excuse would be accepted in this regard after the law came into action.
He said that Pakistan was the only country in the world which had provided shelter to a large number of Afghan refugees for a long period. During last 8 months, 24 terrorists attacks occurred in the country and afghan nationals were found involved in 14 incidents which was a matter of grave concern, he added.
He said that in the past, national identity cards and passports were issued to many illegal foreigners but now their involvement in anti-state incidents could not be ignored.
He said that NADRA had become an institute of national security. Therefore, its data should be protected at all costs.
He said that a veteran lieutenant general of a sensitive agency was assigned duties in NADRA so that he could stop leakage of NADRA data in addition to tracing out the network of those foreigners who were involved in violation of law in Pakistan.
He said that illegal foreigners should understand that now they had to go back to their countries because normalcy had restored in their countries. If anyone tried to hide him in Pakistan, strict action would be taken against him along with his facilitator, the minister added.
He further said that many foreigners had purchased properties on Pakistani identity cards and started their business which should be legalized as 'we were encouraging business-friendly environment and visa policy'. So if any illegal foreigner wanted to invest or do business in Pakistan, he should first go back to his country and then come to Pakistan in a legal mode, then 'we would encourage him openly', he added.
Sarfaraz Bugti further said, "The caretaker government has come for a limited time, so we will support all those who are doing positive work. We will facilitate the voluntary returnees, but the law breaking is not tolerated, so their facilitators are also requested to refrain from illegal facilitation."
He said that the law would come into action from Wednesday morning after expiry of deadline for expulsion of illegal foreign nationals.
Regarding the launch of the new motorcycle unit, the Scooty, Sarfaraz Bugti said that the motorcycle was a ride of the poor and the new eco-friendly Scooty would bring a revolution in this industry.
He said that there had been a consultation regarding giving pink bikes to the female collegians and he would discuss this matter in Islamabad so that a scheme could be initiated for girls and women.
On this occasion, the minister also launched "Electric Scooty", a new product of Waleed Trading Company while Chief Executive Officer (CEO) of Waleed Trading Company Waleed Dogar, Director Abu Bakar and others also attended the ceremony.