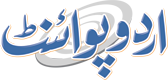 IMC To Upgrade, Improve All Parks Of Islamabad: Mayor
Rukhshan Mir (@rukhshanmir) Published August 18, 2016 | 02:19 PM
ISLAMABAD, (UrduPoint / Pakistan Point News - 18th Augst,2016) : Islamabad Metropolitan Corporation (IMC) would make allout efforts to upgrade and improve all parks of the city in order to provide quality entertainment facilities to the citizens said by Mayer of Islamabad Sheikh Anser Aziz. IMC would initiate environment friendly initiatives not only to provide quality entertainment to the residents of the city but also to beautify the city on modern lines. Mayor of Islamabad Sheikh Anser Aziz said this while visiting Ankara Park recently, Senior officers of IMC were also present on this occasion. Sheikh Anser Aziz was briefed that Ankara Park, spread over 23 acres has been dedicated to the friendly ties between Turkey and Pakistan. He was informed that the Park was designed in the year 2005 and was dedicated to the sister cities status between Ankara and Islamabad. Mayor said that Ankara Park is symbol of historic friendship of Pakistan and Turkey, therefore, special efforts would be made for its up keeping and provision of missing facilities.
He directed the concerned officers for immediate cutting of grass and trimming of bushes. He further directed to improve and upgrade the walking tracks. He further directed the Environment staff to carry out fascinating landscaping, plantation of more plant species and provision of spacious parking facility, so that the facility could add colours to the beauty of the city.
He said that up-gradation of different parks would be carried out on priority and provision of missing facilities, especially in small parks, will be ensured. Sheikh Anser Aziz also visited a monument constructed in memory of Turkish Martyrs who sacrificed their lives during rescue operations in the aftermath of devastating earthquake of 2005.