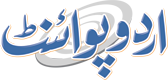 Imran Riaz Khan Returns Home After Nearly Five Months Disappearance
Abdullah Hussain (@Abdulla99267510) Published September 25, 2023 | 11:44 AM
Sialkot District Police Officer Hassan Iqbal has confirmed the recovery of missing journalist on his X account.
LAHORE: (UrduPoint/UrduPoint / Pakistan Point News, 2023) Renowned anchorperson and YouTuber Imran Riaz Khan has returned home safely after being missing for nearly five months.
Sialkot District Police OfficerHassan Iqbal confirmed the development on X.
He was initially detained on May 11 at Sialkot Airport under the 3MPO, following nationwide protests on May 9 after the arrest of PTI Chairman Imran Khan from the Islamabad High Court.
Riaz was released from district jail on May 12 and it was officially reported to the Lahore High Court on May 15 that he had been released after providing a written undertaking.
After an extended period of disappearance, the Lahore High Court granted the Punjab police chief a final opportunity on September 20 to locate Riaz by September 26.
In a statement on a social media platform referred to as "X," the Sialkot police announced the safe recovery of journalist and anchor Imran Riaz Khan, stating that he has reunited with his family.
Riaz's lawyer also on the same platform, expressed his gratitude, stating, "With God's blessings and grace, I have successfully brought back my client, overcoming numerous challenges, legal complexities, and a lackluster judicial system, as well as the limitations of the current public constitution and legal framework."