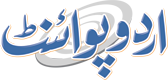 Independence Day Celebrated With Full Zeal In Bahrain
Fahad Shabbir (@FahadShabbir) Published August 15, 2016 | 10:36 PM
ISLAMABAD, (UrduPoint / Pakistan Point News - 15th August, 2016) : Pakistan Independence Day was celebrated with renewed zeal and patriotic fervor in the Kingdom of Bahrain. A series of impressive events were also organized under the guidance of Pakistan's Ambassador to Bahrain, Ambassador Javed Malik, said a press release received here on Monday.
The day started with a remarkable ceremony at Pakistan Embassy in which a contingent of Pakistan Navy also participated alongwith a huge number of Pakistan community notables and their families. Hundreds of participants sang the national anthem while Ambassador Javed Malik was raising the national flag creating a unique atmosphere of visible national pride. After the ceremony the ambassador read out the statements of the President and Prime Minister and urged the Pakistani community in Bahrain to remain united as they are a bridge that connects both countries.
In his speech, Javed Malik highlighted the achievements of the government and said that under the leadership of Prime Minister Nawaz Sharif the country was moving towards stability and progress.
Another ceremony was organized at Pakistan Club in Bahrain where a large number of Pakistani workers was present.
Pakistani professionals and bankers based in Bahrain also held ceremonies. The ambassador attended more than 10 different events across Bahrain in which various segments of the community held separate events under the patronage of Pakistan Embassy Bahrain which also included performances, art and photography exhibition, traditional displays of Pakistani culture as well as musical performance of national songs. Additionally, Javed Malik was also the chief guest at the special ceremony was also hosted by Pakistan Naval Officers in which Country Representatives of all friendly countries attended.
Two large community dinners were also held in which hundreds of Pakistani attended with their families to celebrate Pakistan's Independence day with a sense of national pride.