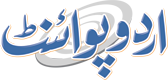 Independence Day Celebrations In Mirpurkhas From August 8
Mohammad Ali (@ChaudhryMAli88) Published August 03, 2016 | 10:41 PM
MIRPURKHAS, (UrduPoint / Pakistan Point News - 3rd August, 2016) : Divisional administration has decided to celebrate the Independence Day this year in an enthusiasm manner; a week long celebrations will start on August 8 and culminate on 14th August.
The main events planned in the division include Quran khawani, Na'at khawani, Qirat competition, besides organizing seminars, conferences, quiz competition, exhibition of books, mushaira, tablus dramas and sports events. The decision to this effect was taken on Wednesday at a meeting held at Darbar hall, under the chairmanship of Divisional Commissioner Shafiq Ahmed Mahesar; the meeting was attended among others by the Deputy Commissioner Mirpurkhas and officials of police, education, local government, social welfare, sports, civil defence and other departments.
The meeting was informed that efforts were under way to ensure adequate security by police as well as measure for cleanliness by the municipal departments with a view to ensure success of these planned events. The day will begin with Quran khawani in masques where special prayers will be offered for tranquility and prosperity in the country. The main event of national flag hoisting will be held in the Divisional as well as all the district headquarters at 8 am.
In addition to this, important public and private buildings including Banks will be illuminated with hoisting of national flags. It was also decided that sweets would be distributed among patients, prisoners and orphans at hospitals, prisons and orphanage houses.