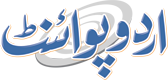 Independence Day, Perfect Time To Acknowledge Women Heroes
, By Shumaila Noreen
Rukhshan Mir (@rukhshanmir) Published August 04, 2016 | 03:06 PM
ISLAMABAD, (UrduPoint / Pakistan Point News - 4th Augst,2016) : Independence Day is the perfect time to acknowledge the role of women heroes who are excelling in different fields of life despite lack of opportunities, gender disparities and the social taboos. Women like Fatima Jinnah, Begum Shahnawaz, Salma Tassaduque Hussain, Begum Liaqat Ali Khan and Fatima Sughra and countless others dedicated their lives to the Pakistan Movement.
They are the shining stars in our history who are role models for others. "The Pakistan Movement,which the Quaid-e-Azam launched, was ethical in inspiration and ideological in content.The story of this movement is a story of equality, fraternity and social and economic justice struggling against the forces of domination, exploitation, intolerance and tyranny," said great Fatima Jinnah explaining fundamental principles which were the driving force behind the struggle of the Muslims of the Sub-Continent to carve out a separate home land.
Continuing the spirit of same struggle and patriotism, a number of women today are contributing immensely in all the important sectors and gaining recognition. Jamila Aslam, an advocate of Supreme Court and former Justice of Lahore High Court said there are still many fields of life which are considered as no go areas for women and they are not given the opportunities and encouragement to join those fields.
She said she wants to see women as Supreme Court's judge and fighting for the defense of their country on borders as well. "And they are capable to do this" she said. "I am not saying that women should be given a preferential treatment but they must be given maximum opportunities to excel in the fields of their choice", she said.
She held media responsible for projecting women as a commodity and quoted model Qandeel Baloch, how she was portrayed by the media to make her family mebers furious.
Jamila Aslam urged gender equality, inspite of making anti-women laws, and their implementation in letter and spirit. "Still women are shackled by patriarchal barriers and we have not been successful in putting crack in the glassy looks for women" she expressed concern.
Meanwhile, Noreena Shams, a squash player, cricketer and cyclist said although women are bringing laurels for the country in diversified fields of life but still more is needed to be done to provide them with conducive environmnet. As a squash player, she said, the big hurdle in moving forward in my field was the financial issues.
Despite having talent and skill, I could not afford to move forward beyond some certain limits due to lack of finances. About the problems faced by her, she said, the prize money is usually less for women players as compared to the men and local investors show reluctance to invest in the new talents especially women. "Squash players like me are not considered as celebrity rather I have to introduce myself each," she added.
She said, "we are supported by Sports Federation but the patronage that is supposed to be provided by the government is not there". Noreena Shams who is the youngest Olympian and ranks third in Under-19 women's category in Asia counting her achievements said,"My passion for sports and hard work has earned 63 gold medals so far".
Another women hero, Sunniya Salahuddin who is an Aerospace and Motorsport Engineer also sought government's encouragement for women to join the fields related to science and technology. Sunniya-the first Pakistani to work as a part of the team of Formula-I Race car Engineering in UK said career counselling at middle level when the students face confusion of opting science or arts subject is crucial for giving them better future.