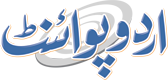 India Cannot Silence Voices Of Kashmiris: Kamran Michael
Muhammad Rameez Published August 18, 2016 | 04:34 PM
ISLAMABAD,(UrduPoint / Pakistan Point News - 18th Augst,2016) : Federal Minister for Human Rights, Senator Kamran Michael said that India cannot silence the voices of Kashmiris through violence and aggression.
They have an unalienable right to self-determination which cannot be blocked or obscured by any Indian action. Leading a protest against Indian aggression in Kashmir outside the United Nations office in Geneva, Federal Minister for Human Rights Senator Kamran Michael observed that Indian hegemony and violence being perpetrated in Kashmir is beyond pardonable and unacceptable on all counts.
He is currently on a official visit of Geneva to represent Pakistan in international conference of Human Rights in which delegates of more than 30 countries participating, said a message received here.
The minister said that not only India is violating UN resolutions on Kashmir but also all canons of basic human rights which are recognized globally. He decried Indian aggression as deplorable and urged Indian human rights organizations to play their part in helping the oppressed people of Kashmir.
Government and the people of Pakistan, he stated, remain firmly committed in their moral, diplomatic and political support to the Kashmiris indigenous movement for resolution of Kashmir dispute in accordance with relevant UN resolutions.
The minister further elaborated that Indian forces are not only killing Kashmiris but also all humanity. Indian response in Indian Occupied Kashmir is an outrageous violation of international human rights and humanitarian laws and deplorable on all counts.
He explained that Pakistan categorically rejects Indian claims on Kashmir. Prime Minister of Pakistan Muhammad Nawaz Sharif is fully committed to stand with Kashmiris stance. The minister added that India should respond positively by engaging all stakeholders in talks instead of using brute force and inhuman tactics.