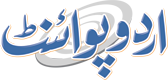 India Trying To Justify Civilian Killings: Malik
Fahad Shabbir (@FahadShabbir) Published August 23, 2016 | 12:01 PM
ISLAMABAD,(UrduPoint / Pakistan Point News -23rd Augst,2016) : Jammu and Kashmir Liberation Front (JKLF) Chairman, Mohammad Yasin Malik has said that describing peaceful protesters in Indian occupied Kashmir as attackers by India is an attempt to justify the civilian killings in the territory. According to Kashmir Media Service, Muhammad Yasin Malik in a statement issued in Held Srinagar while reacting to Indian Finance Minister Arun Jaitley's remarks said that his statement was actually demonstrating the colonial mindset of Indian rulers vis- …-vis Kashmir. "Brutal killing of yet another Kashmiri youth is a direct consequence of hawkish behavior of Indian rulers," he added.
The JKLF chairman condemned the killing of a teenager in old Srinagar.
"During the daytime, Indian finance minister in Jammu was calling Kashmiri protesters as attackers who deserved to be killed, and just after some hours later, blood-thirsty, trigger- happy Indian forces fulfilled his orders by killing another Kashmiri in cold blood," he said.
He said New Delhi and its puppet regime was suffering from worst kind of arrogance and vanity. Muhammad Yasin Malik said history bears a witness to the fact that violence has always been used by India to suppress Kashmiris' legitimate resistance.