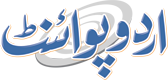 Indian Police Arrest 1300 Youth From Valley In A Month
Rukhshan Mir (@rukhshanmir) Published August 08, 2016 | 07:35 PM
ISLAMABAD, (UrduPoint / Pakistan Point News - 8th August, 2016) : Indian police arrested at least 1300 youth from various parts of Kashmir during the past one month while frequent raids by police have become order of the day in the territory. The police raids have forced hundreds of youth to go into hiding while people across Kashmir remain awake during nights to foil arrests of youth,reported KMS. Reports said most of the arrests have been made in Islamabad, Kulgam, Pulwama and Shopian districts of south Kashmir. "Over 400 youth have been arrested from these districts in the past one month," a senior police official confirmed.
Several youth have also been arrested from North and Central Kashmir districts, he added.
On Sunday, Inspector General of Police admitted in an official handout that 1,000 youth had been arrested since July 2016. Independent sources however placed the number far higher. Reports said from the past one week, sleuths of Special Operation Group Police and Central Reserve Police Force are carrying out joint nocturnal raids to arrest of youth for participating in anti-India and pro-freedom protests since July 8. They said hundreds of youth have gone into the hiding because of frequent police raids.