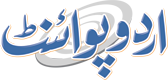 Intending Hujjaj To Wear Electronic Safety Bracelets For
Identification
Fakhir Rizvi Published July 22, 2016 | 02:22 PM
ISLAMABAD, (UrduPoint / Pakistan Point News - 22nd july,2016) : Intending pilgrims going to perform Hajj in Saudi Arabia this year will have to wear an electronic safety bracelets to help authorities to provide care and identify people. According to official sources, the bracelets are water resistant, connected to a GPS location system and store each pilgrim's personal information including address and medical records.
The tracking system would identify exact location of Hujjaj during Hajj. The system would ensure fool proof monitoring system and timely help of a Haji in trouble. The system would help tracking missing Haji with the help of Global Positioning System (GPS) and satellite system. The system would be available on mobile phone also to help locating the missing hujjaj through mobile phone.Tracking system would help locating the exit points of a building and help preventing any untoward incident forthwith.
A group leader could check the location of his group's haji besides sending messages to each group member.
The battery of the tracking system would be enough for four to five days after charging of only five minutes. He said the system would help monitoring body temperature, heartbeat, monitoring of Haji's current location and guiding the routes, where he want to move during hajj days.
Each Haji would know about suffocation place. The Ministry has also developed and launched an electronic monitoring system with the technical support of Punjab Information Technology board (PITB) for responding to inquiries, complaints, etc. In another safety measure, more than 800 surveillance cameras have been installed at Masjid-e-Haram in Mecca Mukarrama.