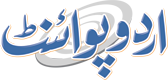 Interior Minister Suspends Immigration Staff On Entry Of US
Black-listed Citizen
Rukhshan Mir (@rukhshanmir) Published August 06, 2016 | 09:11 PM
ISLAMABAD, (UrduPoint / Pakistan Point News - 6th August, 2016) : Federal Minister for Interior Chaudhary Nisar Ali Khan on Saturday took strict notice of the incident for granting immigration permission to a black-listed American citizen and issuing visa of Pakistan to him. The minister suspended staff of immigration shift including a Federal Investigation Agency's Assistant Director employed on the airport. He also directed the officials posted at Pakistani embassy in the Houston to respond on the incident.
He inquired as why a black-listed citizen was issued a visa to enter into Pakistan and who gave this permission. The black-listed American Citizen Matthew Brett had been arrested in the past over his alleged involvement for spying about the details of nuclear programme.
The minister has constituted a team under the supervision of an Additional Secretary Interior for investigation into the matter which will present the detailed repot in next 24-hour despite weekly holiday. Ch.
Nisar also directed to constitute a Joint Investigation Team (JIT) under the chairmanship of SP Investigation Capt. (R) Ilyas which would also include officials of FIA, IB, and ISI, to probe the matter.
According to the details, a US Citizen reached Islamabad Airport on Saturday morning, who was expelled from Pakistan few years ago over his involvement in suspected activities. The emigration staff posted on the airport showed negligence and allowed him to enter in Pakistan despite his name on the black-list. The Interior Minister took strict action against the immigration staff after being informed and ordered suspension of all those involved in this negligence.
Two FIA personnel performing duty on the immigration desk have been arrested while Addl. Director FIA deployed on the airport, has been suspended. The ministry also directed the Deputy Director and Immigration Director to give reply on the issue whether it was negligence or there was some other motive behind it.
US citizen Matthew Brett, who escaped from airport, has been arrested from a guest house of the capital city. A case has also been registered against the US citizen over violation of the immigration rules. The minister for interior has directed the high officials of his ministry to investigate whether the black-listed US citizen was permitted mistakenly or is there any other reason behind it.