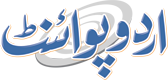 Internal Accountability System Introduced To Curb Corruption In ICT
Police: MoI
Fahad Shabbir (@FahadShabbir) Published July 26, 2016 | 01:44 PM
ISLAMABAD, (UrduPoint / Pakistan Point News - 26th july,2016) : Ministry of Interior (MoI) has introduced an internal accountability system in Islamabad Capital Territory (ICT) Police to curb corruption in the department. A Committee under a senior Gazetted Officer has been established to probe any complaints regarding internal corruption. Besides, a complaint cell is already functional in office of Senior Superintendent of Police (SSP), Islamabad where aggrieved persons can submit applications for prompt redressal. Listing steps taken/being taken by Ministry of Interior to control crime and eliminate possibility of terrorist acts in ICT, official sources on Tuesday said these included identification of crime pockets, crime cluster analysis/crime mapping and action against car lifters and those involved in kidnapping for ransoms, robberies dacoities. The other measures were 'establishment of Nakas', 'survey of Kachi Abadies', Intelligence Based Policing, combing/search operations, random checking of guest houses/hotels/motels, general hold-ups (surprise checking), survey of rented accommodations, illegal settlements & Deeni Madaris, surveillance of suspected elements, action against narcotics dens and sheesha bars and data profiling of released prisoners. Moreover, the sources said measures have also been adopted to modernize ICT Police and these included establishment of Modern Reporting Rooms, computerization of record of 22 Police Stations, establishment of modern reporting rooms in nine Police Stations with one window facility for visitors, appointment of Reception officers and posting of Police Officials in each Police Station for updating data.
The other steps were establishment of Online Complaint Management System (OCMS) and also in CPO & SSP offices. The sources said to ensure crime prevention, ICT Police was focusing on community policing.
Citizens-Police Committees have been constituted for coordination of Police Officers with general public to minimize crime and these were Central Citizen Committee, Rescue-15 Committee (RC), Traffic Committee (TC) and Citizen Police Coordination Committees at Police Stations (CPCC). The objectives of Citizens Committees were to oversee police- public relations, monitor and report irregular and illegal activities at Police Station, suggest measures to improve Police Station culture and to probe non-cognizable cases and resolve minor disputes of civil nature. The sources said ICT Police is regularly conducting courses and training for capacity building of police officers/officials in Police Training School, Islamabad and these were Basic Recruits Training Course, Lower school Course, Intermediate School Course, Refresher Courses, and modules and practical policing courses at UNODC Lab. The sources said ICT Police was making efforts for welfare of police officers/officials and steps in this regard taken included upgradation of police dispensary, provision of bachelors/family accommodation and Shuhada Package. Moreover, the sources said efficient and honest police officers/officials are granted commendation certificates with suitable cash rewards.
ICT Police has also introduced "Cop of Month" Programme for appreciation of police officers/officials who have shown extraordinary performance during the month.