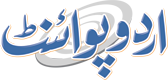 Int'l Moot On "Advancement Of Women In Science, Technology And Engineering" Concludes
Muhammad Irfan Published October 04, 2023 | 10:16 PM
A two-day international conference titled "Advancement of Women in Science, Technology and Engineering," organized by Mehran University of Engineering and Technology, Jamshoro in collaboration with the Women Engineer Development Committee of the Pakistan Engineering Council, concluded here on Wednesday
HYDERABAD, (UrduPoint / Pakistan Point News - 4th Oct, 2023) A two-day international conference titled "Advancement of Women in Science, Technology and Engineering," organized by Mehran University of Engineering and Technology, Jamshoro in collaboration with the Women Engineer Development Committee of the Pakistan Engineering Council, concluded here on Wednesday.
According to the spokesman of MUET, the closing ceremony of the conference was held at the auditorium of the University's Water Center.
Addressing the conference Senator and former Chairperson of Pakistan Engineering Council, Engineer Rukhsana Zubairi emphasized the need to treat women as equals to men. She shared her own experience, recalling that when she was a mechanical engineering student at NED College, she was the only female student among 70 male students in her class and many of her classmates remain in touch with her to this day.
Zubairi highlighted the importance of certifications for technologists and technicians working abroad, stating that these credentials were essential for those working overseas and we need to take effective steps for arranging these certification courses adding that such opportunities could improve the lives of approximately 50 million people in Pakistan.
She also mentioned the establishment of a children's nursery at the Pakistan Engineering Council, adding that it not only assists women but also provides convenience for professional male engineers.
Professor Dr. Taha Hussain Ali, Vice-Chancellor of Mehran University noted that this conference was the first of its kind in Pakistan where women were provided with the opportunity to present their research and women should get opportunities to demonstrate their capabilities.
Researchers and students from 40 universities in the country have contributed research papers to the conference. He added, that the recommendations and insights presented at the conference will be implemented at Mehran University and other institutions in the country may also benefit from the suggestions made by researchers in the fields of environmental improvement, energy crisis solutions and sustainable development.
Researchers and experts from nine countries including Malaysia, the United Kingdom, the United States and China presented their research papers and shared their thoughts. General body members of the Pakistan Engineering Council Engineer Raghib Abbas Shah, Abdul Rahman Shaikh and other researchers and experts from Mehran University, Begum Nusrat Bhutto Women University Sukkur and various universities of Sindh, participated in the concluding session of the conference.