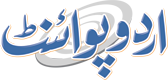 Iqbal Is Our Past,present And Future: Siddiqui
Muhammad Rameez Published August 10, 2016 | 02:26 PM
LAHORE, (UrduPoint / Pakistan Point News - 10th Augst,2016) : Advisor to Prime Minister on National History and Literary Heritage, Irfan Siddiqui on Wednesday stressed the need for upholding the philosophy,thoughts and ideology of Allama Muhammad Iqbal (RA) and other national heroes. "Allama Iqbal is not only our past and present but also future as well", he said.
"poet of the East and great philosopher,throughout his life, promoted Islamic teachings,national unity, human values, as well as fraternity and tolerance",he added. He was talking to media after chairing a meeting of Governing Body of Iqbal academy Pakistan (IAP) here at Aiwan-i-Iqbal.
The meeting offered fateha for the Quetta blast victims and prayed for early recovery of those injured in the barbaric attack. To a question,Irfan Siddiqui said that after the 18th Amendment, provincial governments were responsible for maintaining mausoleums of national heroes and archeological sites in their respective provinces.
However,Mazar-e-Quaid Management board was still under Federal government,he mentioned. He said efforts were being made to bring these historic places back under the control of federal government,and cited that federal government dealt with all agreements about these sites at international level besides maintaining liaison in this regard with relevant organizations of the world.
To another question, he said that it was unfortunate to hear about dilapidated condition of mausoleum of Hafeez Jalandhry, the creator of national anthem.
He assured that he would take all possible steps and contact the provincial government for early renovation of the national hero's tomb,besides paying a visit to the tomb as well. Irfan Siddiqui said that comprehensive measures were not only being put in place to revive and expedite literary,informative and research work of Iqbal Academy Pakistan (IAP) but effective planning was also being made for IAP's tasks during next five years.
He said the chronology of Allama Iqbal's writings (Kalam) was being revived to its original state.It had also been decided to publish some literary and research books this year,he maintained. He said that Quaid-i-Azam and Allama Iqbal had always been alive in the hearts of the people,and national heroes of Pakistan and their work and ideology had never become irrelevant.
The IAP and all other relevant institutions were working for the promotion of philosophy,thoughts and ideology of Allama Muhammad Iqbal (RA) and other national heroes.