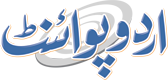 Irrigation Dept Recovers Rs 9.4 Mln From Water Thieves
Ijaz Ahmad Published October 02, 2023 | 11:36 PM
The Punjab Irrigation department has found 39,780 incidents of water theft from January 1 to September 30 in its campaign against water pilferers
LAHORE,(UrduPoint/Pakistan Point Mews Oct 02, 2023) :The Punjab Irrigation department has found 39,780 incidents of water theft from January 1 to September 30 in its campaign against water pilferers.
According to the department sources here on Monday in more than 36000 incidents, water was being stolen through breaking 'mogas'.

All 'mogas' have been repaired and restored in their original size.
Sources said that a fine of Rs 9.4 million has been recovered from water thieves.
Major purpose of anti water theft campaign is to ensure transparent distribution of water at tail ends. This campaign resulted in ensuring considerable improvement for provision of water at tail ends.
This campaign benefited farmers of DG Khan, Bahawalpur and Multan irrigation zones.