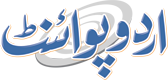 Islamabad Faces 38 M Gallons Per Day Water Shortage, Senate Told
Fakhir Rizvi Published July 22, 2016 | 03:42 PM
ISLAMABAD, (UrduPoint / Pakistan Point News - 22nd july,2016) : Minister of State for Capital Administration and Development Division Dr. Tariq Fazal Chaudhry Friday informed the Senate that demand of water for Islamabad's estimated 2.2 million residents, is 110 million gallons per day while total supply is 72 million gallons per day. Responding to a calling attention notice of Hafiz Hamdullah and Ateeq Shaikh about shortage of water in various sectors of the Capital, he said water is being supplied to the dwellers of Islamabad from Simly, Khanpur dams and water reservoirs from Shahdara and Nurpur areas while 192 tube-wells are also working to meet water requirements. He said with Rs 50 billion assistance of World Bank, a project is in the pipeline to bring water from Ghazi Barotha canal to the Capital through a pipeline.
He said except Sindh all provinces have agreed on this project. He added this project will fulfill water needs of the capital city for the next 50 year.
To a query of Hafiz Hamdullah about water mafia's role in creating water shortage in the Capital, particularly, G-Sector, he said, only the CDA tankers are supplying water to the residents at lowere rates and there is no permission to private tankers to operate in the city. Mukhtar Ahmed Dhamra of PPP on a point of order raised the issue of loadshedding in Sindh province and added that the people are badly suffering form hour-long loadshedding in summer.
He also criticized a campaign launched by Chairman WAPDA in the press in favour of Kalabagh dam. The Senator said that three provinces have rejected the Kalabagh dam and writing of articles by Chairman Wapda in favour of the dam is illegal and the Chair should take notice of it. Senator Mushahid Hussain Syed was of the view that record of Tosha Khana should be made online and all the gifts presented to various signatories during their foreign trips should be put on its website.