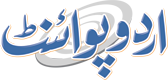 Islamabad Police Launches 'Knock The Door' Campaign For House Servants And Tenants Registration
Muhammad Irfan Published September 12, 2023 | 10:07 PM
In order to enhance security and ensure the safety of citizens, Islamabad Capital City Police Officer (ICCPO) Dr. Akbar Nasir Khan has initiated the 'Knock the Door' campaign
ISLAMABAD, (UrduPoint / Pakistan Point News - 12th Sep, 2023 ) :In order to enhance security and ensure the safety of citizens, Islamabad Capital City Police Officer (ICCPO) Dr. Akbar Nasir Khan has initiated the 'Knock the Door' campaign.
The initiative aimed to meticulously register house servants and tenants while simultaneously addressing citizens' concerns.
As law enforcement teams traverse the streets and go door-to-door, the campaign seeks not only to gather data but also to provide a robust shield against untoward incidents and maintain law and order in the Federal capital.
The 'Knock the Door' campaign, a brainchild of ICCPO Dr Akbar Nasir Khan has taken the Islamabad Capital Police by storm. It signifies a proactive approach to safeguarding the lives and property of the residents.
The drive is aimed at systematically registering house servants and tenants. This initiative intends to serve a dual purpose closely monitoring potential miscreants and preempting any suspicious activities that may jeopardize public safety.
Within the ambit of this campaign, the Counter Terrorism Department (CTD) Islamabad has already embarked on compiling an extensive database.
A remarkable 164 house servants hailing from 519 households within the jurisdiction of the Sumbal Police Station have been registered to date, reflecting the campaign's swift and comprehensive reach.
One of the campaign's key objectives is to mitigate the risk of unregistered employees and tenants engaging in serious criminal activities such as theft and robbery, often by concealing their true identities. By adopting a vigilant approach, the Islamabad Capital Police aims to foster a secure environment for its residents, utilizing all available resources.
Furthermore, citizens are encouraged to exercise due diligence when someone in civilian attire visits their residence for data collection purposes.
This precautionary measure seeks to eliminate any potential risks associated with unauthorized access to personal information.
The 'Knock the Door' campaign signifies a commendable effort by the Islamabad Capital Police to proactively tackle security challenges and safeguard the well-being of its citizens.