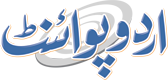 Islamabad Police Pays Tributes To Martyred Cops
Faizan Hashmi Published August 04, 2016 | 07:02 PM
ISLAMABAD, (UrduPoint / Pakistan Point News - 4th August, 2016) : Islamabad Police on Thursday commemorated all police martyrs who sacrificed their lives in the line of duty and for better as well as peaceful future of the nation.
A ceremony in this regard was held here at Police Line Headquarters which was attended by Inspector General of Police Islamabad Tariq Masood Yasin, DIG Headquarter Khalid Khan Khattak, AIG General Nisar Ahmad Tanoli and other senior police officials.
The special prayers were made for all police officials who embraced martyrdom to secure future of the next generation and did not bow before the enemies of the country. IGP Islamabad Tariq Masood Yasin in his message said that like their compatriots elsewhere in the country, the police in the national capital have added a golden chapter in their history, written with blood of their martyrs.
The courageous role played by the police in the capital has won hearts of people as the brave custodians of law and order prevented many disasters by timely nabbing mischievous elements.
IGP Islamabad in his message said that police is basically a risky job and police officer has to handle brutal and mindless violence.
Everyone is proud that Islamabad Police has always kept dictum of duty before itself and the entire nation and the police department is proud of its brave and gallant Shaheeds. "39 police officials of Islamabad police martyred during their line of duty and we are proud of martyrs of all police officials who have written golden chapter with their blood and ensured protection to the lives and property of the citizens," the IGP Islamabad added. He also got the commitment from all police officers present in the ceremony to continue the mission of Shuhada.
It is because of the sacrifices of thousands of our men and women that we continue to enjoy an atmosphere of peace, security and prosperity in the State. Today once again we respectfully remember their sacrifices and salute our real life heroes of Police, the IGP Tariq Masood Yasin maintained.