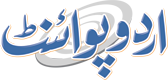 Jahangir Stresses Promotion Of Squash Game
Fahad Shabbir (@FahadShabbir) Published November 26, 2016 | 07:15 PM
MULTAN, (UrduPoint / Pakistan Point News - 26th Nov, 2016 ) : Legendery squash player Jahangir Khan said that there was dire need to take steps at government level for promotion of squash game. He said that academies and squash courts should be built and attraction of youth from school and colleges should be diverted toward the squash game.
Jahangir Khan expressed these views while talking to APP during his visit to the city here on Saturday. Jahangir said that his father Hashim Khan provide guidance and trained him about the squash game.
He said that our youngsters wanted fame soon but the squash game is very hard and it takes time. About revival of squash game, Jahangir said that there was huge talent in the country adding that proper players should be selected from gross-roots level and all facilities also be provided them.
He said that squash game was his identity across the world, adding that no one had broken its consecutive 555 matches win record so far.