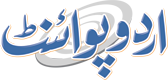 Jamal Shah Calls For Collection, Preservation Of Children's Folk Literature In Regional Languages
Faizan Hashmi Published September 20, 2023 | 11:07 PM
Caretaker Federal Minister for Culture and National Heritage Syed Jamal Shah Wednesday called for the collection and preservation of children's folk literature in Pakistani regional languages
ISLAMABAD, (UrduPoint / Pakistan Point News - 20th Sep, 2023 ):Caretaker Federal Minister for Culture and National Heritage Syed Jamal Shah Wednesday called for the collection and preservation of children's folk literature in Pakistani regional languages.
He was speaking at the concluding session of the two-day conference "Hum Jugnu Taare Dharti Ke" (We are the Stars of the Earth), organized by the Pakistan Academy of Letters (PAL).
Jamal Shah said that the purpose of the conference was to collect and publish children's folk literature, proverbs, stories, songs, and lullabies in the form of audio books.
He said that the PAL was diligently pursuing the project and with the cooperation of other institutions under the division, the project would be completed soon.
The minister stressed the need to establish a channel under the Culture Division to preserve and promote the collection of folk literature of Pakistani languages, especially children's folk literature.
He said that children should be taught the art of storytelling along with reading stories. If children get acquainted with their surroundings and civilization from an early age, they will be able to make better and more useful decisions in practical life.
Kishwer Nahid, a renowned writer and poet said that cultural programs should be organized in schools to make children aware of the folk literature of their languages.
She asked children to study poems written by Sufi Tabassum for them.
Chairperson, PAL, Dr. Najeeba Arif said that children's folklore exists in every language, but until recently, it was not considered credible for serious discussion. In recent years, there has been a growing awareness of the important role folk literature can play in understanding the psyche of a nation.
The conference was attended by a large number of schoolchildren, teachers, staff and media persons.