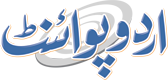 Kashmir Freedom Movement Calls Upon UN Security Council To Ensure
Protection Of Civilians In IHK
Muhammad Rameez Published August 04, 2016 | 10:58 PM
MUZAFFARABAD, (UrduPoint / Pakistan Point News - 4th August, 2016) : Kashmir freedom movement has stepped up its diplomatic campaign to highlight the gross violations of human rights in Jammu Kashmir.
The secretary foreign affairs bureau of the Kashmir Freedom Movement Engineer Aftab Khan has said in a letter written to the president of the United Nations Security Council Dato Ramlan Bin Ibrahim.
Drawing his attention towards the extremely volatile situation, a growing threat to international peace and security and on-going violations of right to life, liberty and security of persons living in the disputed territory of Jammu and Kashmir continued by Indian occupational forces. He noted that since July 8th, 2016 more than 55 civilians have been killed by Indian Security forces.
Indiscriminate use of pallet gun by the security forces against peaceful protestors has injured thousands: over 400 victims lost their eyes. Shops, businesses and schools remained closed for over four weeks because of the curfew and strikes. "We, the members of Kashmir Freedom Movement and people of Jammu and Kashmir are calling for an urgent debate in the Security Council to bring the 'Protection of Civilian in Armed Conflict' in Jammu and Kashmir on the agenda of the UN Security Council in its next meeting and take necessary action to stop on-going crime against humanity in Jammu Kashmir" khan added.
Recalling the UN S/RES/38 (1948), S/RES/39 (1948) and S/RES/47 (1948), he called upon the members of the UN Security Council not to ignore the plight of the victims of armed conflict in Jammu and Kashmir for so long that loss of life and human rights violations in Jammu and Kashmir across the Line of Control appear to be seen and believe that these crime against humanity does not affect the conscience of the UN member states anymore. Khan further added that the people of Jammu Kashmir still have faith in the United Nations and believe that this organization can bring the Kashmir conflict to an end by provision of the opportunities for the representative of the people of Jammu and Kashmir and their plight to be heard directly at U.N. "We want to end the prolonged conflict, misery and helplessness in Jammu Kashmir and asking you to raise our plight in the first available opportunity to discuss the protection of civilians in armed conflicts and ask the UN Secretary General to take a robust interest in the question of Jammu and Kashmir in accordance with article 98(2) and 99 of the UN Charter". And resolve the burning issue once for all and avert tension in south Asian region for the progress and prosperity of over two billion people.