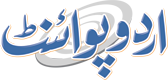 Kashmiris' Demand For Self-determination Is Not Terrorism:
Sartaj Aziz
Fahad Shabbir (@FahadShabbir) Published July 20, 2016 | 03:05 PM
ISLAMABAD, (UrduPoint / Pakistan Point News - 20th july,2016) : Adviser to Prime Minister on Foreign Affairs Sartaj Aziz, Wednesday rejecting the Indian notion of equating the struggle of Kashmiris with terrorism, said the people of Kashmir were fully justified in demanding their right to self-determination. Addressing an event here to observe Black Day against the Indian aggression and extrajudicial killings of innocent Kashmiris, Sartaj Aziz expressed the concern that India was avoiding Composite Dialogue with Pakistan by linking Kashmir struggle with terrorism.
Sartaj Aziz said there was a need to initiate a serious dialogue over the issue to resolve it and added Pakistan would continue to raise it at all international fora and had expedited its diplomatic efforts to apprise the world of the ongoing atrocities against the Kashmiris in Indian Held Kashmir (IHK).
Sartaj Aziz said the involvement of Kashmiri leadership was vital for the success of any talks on the issue and a step forward towards a meaningful resolution. He said Pakistan, in recent days had held a series of briefings to the diplomats of Organization of Islamic Cooperation (OIC) and Permanent Five members of the UN Security Council on the plight of the Kashmiris and the excesses of the Indian security forces.
He said Pakistan also shared his country's stance on the issue and the need for resolving the matter in accordance with the Resolutions of the United Nations. Sartaj Aziz said Pakistan would continue to highlight the matter at all fora for effective measures to help the Kashmiri people.
He said Pakistan would continue to extend moral and diplomatic support to the Kashmiris.