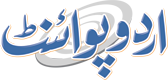 Kashmiris Don't Trust Indian Leaders: Yasin Malik
Fakhir Rizvi Published July 25, 2016 | 11:42 AM
ISLAMABAD, (UrduPoint / Pakistan Point News - 25th july,2016) : The Chairman of Jammu and Kashmir Liberation Front (JKLF) Chairman, Muhammad Yasin Malik has said that visit of Indian leaders to Kashmir and other acts will not make any difference as Kashmiris do not trust them. According to KMS, Muhammad Yasin Malik in a statement issued in Srinagar said that the Indian Home Minister's Kashmir visit and the puppet chief minister shedding crocodile tears that too after killing over 50 innocents and injuring more than 4000, was nothing but an eyewash to hoodwink Indian people and the international community. He said Indian leaders and their Kashmiri agents can deceive some people by such tactics but cannot betray Kashmiri people and defeat their resolve to get freedom.
Killing Kashmiris and putting blame on others and continue state of denial of Indian leadership, their Kashmiri stooges and biased media will never succeed in defeating our freedom struggle," he added.
Yasin Malik said that Rajnath Singh and other Indian leaders had time and again issued statements congratulating their forces, encouraging them and putting blame on the oppressed instead of oppressors. He said, "Before taking flight to Srinagar Indian home minister provided a clean chit to killer forces by stating that they are exercising maxim restraint against growing Kashmiri attacks and therefore his visit can deliver nothing but encouragements to mass killers in uniform." He said that India and its leaders and media knew fully that everyone in Kashmir was a staunch supporter of freedom and resistance and ongoing protest movements were aimed at raising voice for freedom only but India, its Kashmiri agents and biased media were in a continuous state of denial and were denying reality by shutting their eyes.