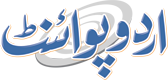 Kashmiris In IOK Will Never Let Alone: Naval Chief
Fahad Shabbir (@FahadShabbir) Published July 20, 2016 | 06:41 PM
ISLAMABAD, (UrduPoint / Pakistan Point News - 20th july, 2016) : Showing solidarity and condemning Indian atrocities in Indian Held Kashmir (IHK), Chief of Naval Staff Admiral Muhammad Zakaullah on Wednesday said entire Pakistani nation and Pakistan Navy stand with Kashmiri brethren and will never let them alone. This was stated by him while chairing Command and Staff Conference of Pakistan Navy which offered Fateha for innocent Kashmiris martyred by Indian Forces.
Later, matters related to operational preparedness, developmental plans of Pakistan Navy and prevailing security situation were reviewed, news release of PN here stated. Detailed briefings on various ongoing and future Pakistan Navy projects and plans as well as operational activities and security aspects at Gwadar Port particularly with respect of CPEC Project were also given to Chief of the Naval Staff. Making an overall assessment of the prevalent security environment, Chief of the Naval Staff expressed satisfaction over operational preparedness of Pakistan Navy in the face of prevalent maritime challenges.
The Naval Chief while expressing Pakistan Navy's resolve to ensure seaward defence of vital maritime infrastructure and protection of the maritime interests of Pakistan against all threats, reiterated that development of Gwadar Port will be a lynchpin for the overall success of CPEC Project.
The Naval Chief reiterated to conduct Coastal security exercises regularly in coordination with other Law Enforcement Agencies (LEAs) and Organizations to acquire the highest degree of professionalism and interoperability. The Naval Chief was also briefed that in anticipation of probable devastation likely to be caused due monsoon rains, highest priority will be accorded to Flood Relief and Rescue Operations by Pakistan Navy.
All possible men, material and assets are ready for deployment to provide all out support to meet any exigency. The Naval Chief urged all to continue monitor the situation, remain vigilant and judiciously utilize all the assets once the situation so arises. Command and Staff Conference is the apex decision making body of Pakistan Navy in which all Principal Staff Officers and Field Commanders undertake strategic review of Pakistan Navy's Policies and Plans at least once in each quarter.