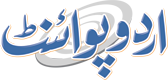 Kashmiris Will Not Surrender Before Indian Atrocities: Ali Gilani
Umer Jamshaid Published July 26, 2016 | 11:23 AM
ISLAMABAD,(UrduPoint / Pakistan Point News - 26th july,2016) : The Chairman of All Parties Hurriyet Conference, Syed Ali Gilani, has said the Kashmiri people will not surrender before the Indian atrocities and one day Indian rulers will have to accept the Kashmiris' demand for right to self-determination.
According to KMS, Ali Gilani in an interview in Srinagar termed the imposition of restrictions by the authorities to prevent a march towards Islamabad district on Monday as undemocratic, illegal, and moral.
He said that the Kashmiri people, particularly the youth, had resolved that their first and prime priority would be the mission of freedom from Indian occupation and no other need or necessity would come to their way.
The APHC Chairman paid glowing tributes to all the martyrs of Kashmir, stating that the Kashmiris would continue the sacred mission of these martyrs till the dawn of freedom was witnessed. "Hardships and sufferings are the essential and unavoidable part of the struggle and we should face these difficulties with utter patience and courage," he added. Syed Ali Gilani lashed out at Indian police and the puppet authorities for using excessive and unnecessary force against the common people and the pro-freedom leadership.
"Our programmes are always 100 percent peaceful and disciplined, but the police and the other Indian forces deliberately create trouble and then blame the pro-freedom people for that," he said.