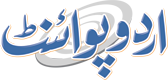 Kasmiris Raising Voices For Their Fundamental Rights: Shahid
Sumaira FH Published July 20, 2016 | 11:33 AM
ISLAMABAD, (UrduPoint / Pakistan Point News - 20th july,2016) : Former Ambassador Shahid Amin has said that Kashmiri people are raising their voices for fundamental right of self-determination. Talking to Radio Pakistan, he said Indian oppression in Kashmir is not a new phenomenon.
Rather, it started even before the partition. He stated that Pakistan and Kashmiri people are seriously enthusiastic about their accession to Pakistan. Indian atrocities and brutalities in Kashmir are hampering regional and global peace.
He said that the recent incidents have further exposed Indian government in front of international community. International court of justice should review these matters and resolve them in accordance with international law.
Replying to a question he said that, "in global politics, it is the state interest which determines the behaviour of any nation. That is the reason why global community is not giving priority to Kashmir issue as it does not want to antagonize Indian state."