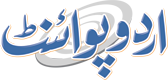 KCCI Wants Extension In Returns Filing Date
Fahad Shabbir (@FahadShabbir) Published December 20, 2016 | 06:55 PM
KARACHI, (UrduPoint / Pakistan Point News - 20th Dec, 2016 ) : The President of the Karachi Chamber of Commerce and Industry (KCCI), Shamim Ahmed Firpo Tuesday requested the Federal board of Revenue (FBR) to extend the last date for filing of income tax returns up to December 31, 2016.
In a statement issued here, the KCCI President said that a large number of KCCI members could not file returns by December 15, 2016 due to problems in online registration system, IRIS, which collapsed on last date due to massive load.
He explained that the online system developed problems as taxpayers were simultaneously filing sales tax, income tax returns under section 147 and monthly statement under section 165 of the Income Tax Ordinance.
The KCCI President urged the FBR to focus on enhancing the capacity of online system. He called upon the FBR to extend the last date for filing income tax returns in the larger interest of revenue collection and trade and industrial community.