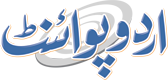 KE Seeks Rs 2.336 Per Unit Hike In Power Tariff For June
Sumaira FH Published July 18, 2023 | 11:19 PM
K-Electric (KE) has filed a petition on account of Fuel Charges Adjustment for June 2023, seeking Rs 2.336 per unit increase in power tariff
ISLAMABAD, (UrduPoint / Pakistan Point News - 18th Jul, 2023 ):K-Electric (KE) has filed a petition on account of Fuel Charges Adjustment for June 2023, seeking Rs 2.336 per unit increase in power tariff.
Positive FCA for June 2023 is due to utilization of fuel sources based on economic merit order and an increase in the fuel price of Furnace Oil, partially offset by a decrease in the price of RLNG.
In the petition to the power regulator, the KE maintained that the price of furnace oil increased by 6% compared to the reference month of March. Likewise, the price of RLNG purchased from PLL decreased by 6%, the price of RLNG from SSGC decreased by 2%, while the price of power purchased from CPPA-G decreased by 1% and is subject to NEPRA's final decision.
The regulator will hold a public hearing on July 26.