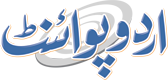 Khawaja Saad Rafique Calls For Inclusion Of All Parties' Symbols
Abdullah Hussain (@Abdulla99267510) Published November 06, 2023 | 05:48 PM
Saad Rafique refrains from commenting on questions related to former Prime Minister Shahid Khaqan Abbasi.
LAHORE: (UrduPoint/UrduPoint / Pakistan Point News-Nov 6th, 2023) Pakistan Muslim League-Nawaz (PML-N) senior leader and former Federal minister for railways Khawaja Saad Rafique on Monday advocated for ballot papers to include the symbols of all political parties.
Khawaja Saad Rafiq said that the PML-N had initiated its election campaign, emphasizing the approaching elections and the absence of ambiguity in this regard.
He expressed these words while talking to the reporters in Lahore on Monday.
He asserted that individuals in custody should receive due legal process, expressing the belief that no one should face undue restrictions. Saad Rafique underlined that the PML-N supports the right of all individuals to participate in elections, regardless of their legal status.
While not explicitly naming the Pakistan Tehreek-e-Insaf (PTI) chief, Saad Rafique emphasized that the court should ensure justice for incarcerated individuals. He clarified that their party's policy does not involve sending anyone to jail, and they advocate for a fair and level playing field.
Addressing rumors of Nawaz Sharif's return being part of a deal, Saad Rafique denied this notion. He explained that Nawaz Sharif had left Pakistan for medical treatment abroad due to serious illness, receiving treatment for over a year.
Saad Rafique emphasized the need for closure in such matters, adding that the PTI chairman had benefited from restrictions on PML-N leadership in 2018. He suggested that anyone who believes there was a conspiracy in the cipher or Toshakhana case should seek relief through legal means.
Saad Rafique refrained from commenting on questions related to former Prime Minister Shahid Khaqan Abbasi. He stressed the need for political parties to engage in communication, indicating that seat adjustments were not currently under discussion. If any party reaches out to the PML-N, the party leadership will make the decision.