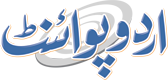 Khushhali Bank Resolves To Lead Pakistan Towards Prosperous Future
Mohammad Ali (@ChaudhryMAli88) Published August 10, 2016 | 06:42 PM
KARACHI, (UrduPoint / Pakistan Point News - 10th August, 2016) : Pakistan's largest and oldest microfinance bank, Khushhali bank celebrated its 16th Foundation Day Wednesday with a renewed commitment to creating opportunities and leading Pakistan towards a prosperous future. Khushhali Micro Finance Bank Limited (KMBL) formerly Khushhali Bank Limited was launched in year 2000 has expanded its network to 137 branches covering all over Pakistan, enabling to cater financial needs of over five million active borrowers.
Aiming to facilitate small businesses, KMBL is dedicated to allowing and supporting people to realise their own potential and achieve their targets, said a statement here. With one million, and growing, active clients and five million loans disbursed, KMBL is all set to add two more branches to its existing network in the coming year in Korangi, Karachi and Gujranwala on 15th August 2016.
KMBL is determined to continue to deliver financial products geared towards MSME business opportunities to customers, achieving yet another milestone in its progress towards growth targets for the 2016 Financial Year. The President of Khushhali bank, Ghalib Nishtar said, "Anniversaries are an opportunity for us to pause and reflect on our journey.
It has been sixteen years since we launched what was the first, and now is the largest, microfiance bank in Pakistan", the press release said.