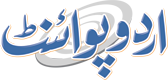 Kiran Club Reached In IFL Final
Muhammad Rameez Published August 04, 2016 | 09:26 PM
ISLAMABAD, (UrduPoint / Pakistan Point News - 4th August, 2016) : Kiran Club reached in the final of Islamabad B-Division Football League (IFL) after beating Haidry Club by 3-0 in the first semi-final played here at the T&T Ground. In the 10th minutes of the first half, Kashif scored first goal for Kiran Club and Abdul Samad doubled the margin 2-0 in the 25th minutes.
Kiran Club was leading 2-0 at the end of the first half. In the 30th minutes of the second, Irfan scored third goal and the result was 3-0 at the end of the scheduled time. Final match of the tournament will be played on Saturday.
President, Islamabad Football Association, Saleem Chaudhry was the chief guest on the occasion. Secretary Syed Sharafat Hussain Bukhari, Vice President, Muhammad Zaman, former Information Secretary, Pakistan Football Federation, Rana Tanveer Ahmed, President Huma Club, Syed Zakar Naqvi and a large number of peoples were also present on the occasion. Former Member, National Assembly, Anjum Aqeel Khan will be the chief guest and will give away the trophies to the winner up and runner ups.