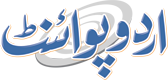 KP Govt. Endeavoring To Resolve Problems Of Officers: Sikandar Sherpao
Umer Jamshaid Published August 10, 2016 | 11:34 PM
PESHAWAR, (UrduPoint / Pakistan Point News - 10th August, 2016) : Khyber Pakhtunkhwa Senior Minister for Irrigation and Social Welfare Sikandar Hayat Khan Sherpao has said that Provincial Government was resolving genuine problems of Civil Services officers enabling them to perform their obligations in a devoted way. He was presiding over a meeting of Special Committee constituted by Provincial Government to ponder the problems and demands of PMS, PCS and PAS officers at Civil Secretariat here Wednesday.
In the meeting, the office bearers of the associations presented their problems to the committee for consideration. Senior Minister said that officers were assured that government wanted to utilize experiences of the officers of all services and for the purpose the committee would send its recommendations to Chief Minister Khyber Pakhtunkhwa for the redressal.
He said committee would do its best to solve and redress their remaining problems. Members of the Committee including Provincial Finance Minister, Muzaffar Said Advocate, Advisor to CM on Information Mushtaq Ahmad Ghani and CM Principal Secretary Muhammad Israr attended the meeting.
Office bearers and officers of PAS, PMS and PCS Services Association including Mushtaq Jadoon, Khalid Khan Umerzai, Abdullah Khan Mehsud, Dr. Fakhre Alam, Zaheerul islam, Riaz Mehsud, Sajid Jadoon, Zakir Hussain, Syed Abdul Jabar Shah, Shakil Qadir, Zahir Shah, Muntazir Shah and Fayaz Ali Shah also attended the meeting.