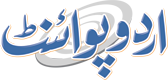 KP Minister Asks Centre To Announce Generous Uplift Package For Malakand
Fahad Shabbir (@FahadShabbir) Published August 16, 2016 | 06:21 PM
PESHAWAR, (UrduPoint / Pakistan Point News - 16th August, 2016) : Khyber Pakhtunkhwa Minister for Finance Muzaffar Said Advocate on Tuesday urged the Federal government to announce a generous development package to uplift the people of Malakand division. Talking to a representative delegation of minorities from Malakand division here who called on him under the leadership of the District Councilor from Dir Lower Shehzad Kokhar Masih and Tehsil Councilor Balambat Waqar Majeed, he said the coalition government of KP was already pursuing development package for Malakand in all sectors including health, education, water supply, irrigation and communication. The finance minister while assuring the resolution of their problems on priority basis said inaugurating work on Swat Expressway was fresh example of KP government's sincerity for redressal of masses' issues. He said minorities were considered an important organ of KP society, adding the role of minorities in national development was unforgettable. He said besides welfare of minorities, the protection of their rights was the constitutional, religious and national responsibility of the government and no stone would be unturned in the fulfillment of this prime responsibility. He said after coming into power, his government first increased job quota for minorities from 1 per cent to 1.5 per cent and now it had been again increased to 3 per cent.
He said besides appointment of minority welfare officer at every district level, Deputy Commissioners headed district minorities' committees had also been constituted to resolve the problems of minorities through their representatives. Similarly, he said the implementation of comprehensive recommendations presented by the working group for minorities was also being ensured. The minister assured that for the construction and repairing of the worship places of minorities, his government would utilize all the available resources.
He said the provincial government was introducing a system to guarantee protection to the lives and properties of masses including minorities and also the protection of worship places. The minister said his government was taking effective measures to provide maximum employment opportunities to all educated and capable youth in different sectors. Earlier, the delegation apprised provincial minister in detail of the problems faced by minority communities in the province as well as Malakand's special packages of federal and provincial governments and jobs quota for minorities. The delegation thanked the minister for taking keen interest in the welfare of minorities and resolution of their problems.
They on behalf of the minorities assured full cooperation to provincial government in successful implementation of developmental policies.