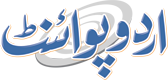 KP PA Amends LG Act To Waive Off Dissolution Of DC
Mohammad Ali (@ChaudhryMAli88) Published August 10, 2016 | 10:31 PM
PESHAWAR, (UrduPoint / Pakistan Point News - 10th August, 2016) : Khyber Pakhtunkhwa Assembly Wednesday passed a Bill to further amend the Khyber Pakhtunkhwa Local Government Act, 2013, to waive-off the dissolution of the District Council after the failure of Nazim in getting vote of confidence in three consecutive votes. The second amendment was in the Section 84, Sub-Section 2, which says that in case of a Nazim or Naib Nazim, District Government or Tehsil or Town Nazim or Naib Nazim fails to approve first budget of a District Council or the Tehsil or Town Council, as the case may be, not less than twenty percent of the members of the concerned council shall place requisition before the council asking the concerned Nazim or Naib Nazim to seek fresh vote of confidence from the council concerned, and if, he fails to get the vote of confidence, then the Nazim or Naib Nazim shall cease to hold office. The Leader of Opposition, Maulana Lutf-ur-Rehman while taking the floor house, said as the matter was sub-judice, therefore, the House morally should not have passed such bill.
He said the government was consecutively bringing amendments in laws and the bill introduced in the House on Wednesday was aimed at removing one Nazim and protecting another.
He said institutes could not run in such manner and termed the amendment discriminatory and malafide. Senior Minister for Local Government and Rural Development (LG&RD) defended the amendments and said in Mardan 40 councilors had complaint that budget was not passed in a constitutional manner as only 37 members were present in the house. He said the forensic test had proved that signatures on the report submitted by the District Nazim were fakes, adding similar incidents had also witnessed in District Torghar, where unique grouping of councilors had been formed and the Local Government Commission had to establish whether no-confidence against the Nazim was actually passed or not.
Sardar Hussain Babak, the parliamentary leader of ANP took the floor to speak, but the Speaker, Asad declined to allow him, which prompted the joint opposition to stage walkout from the house. Later, a two member delegation of the treasury benches comprising of Senior Minister Inayatullah Khan and Advisor to CM on Information, Mushtaq Ghani held negotiations with opposition and brought them back to the house. The Speaker, Asad Qaiser later adjourned the proceedings of the house till 3:00 P.M of Friday.