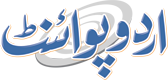 KSrelief Embarks Winter Relief Project In Flood-affected Regions Of Pakistan
Mohammad Ali (@ChaudhryMAli88) Published October 28, 2023 | 07:18 PM
King Salman Humanitarian Aid and Relief Center (KSrelief) has initiated a crucial project to provide winter relief to flood-affected and deserving individuals living in the coldest regions in Pakistan
ISLAMABAD, (UrduPoint / Pakistan Point News - 28th Oct, 2023) King Salman Humanitarian Aid and Relief Center (KSrelief) has initiated a crucial project to provide winter relief to flood-affected and deserving individuals living in the coldest regions in Pakistan.
King Salman Humanitarian Aid and Relief Center a Saudi-based relief organization dedicated to provide humanitarian assistance to people in need across the globe said a news release.
Focused on alleviating suffering and improving the living conditions of those affected by crises, KSrelief conducted various relief and rehabilitation projects, making a meaningful impact on millions during times of adversity.
KSrelief's winter relief project extends its reach to 12 districts in Pakistan, specifically targeting areas where communities are most vulnerable.
The designated districts encompass Upper Chitral, Lower Chitral, Upper Dir, Upper Swat, and Upper Kohistan in the KP Province; Kalat, Sohrab, Killa Saifullah, and Ziarat in Baluchistan; as well as Astor, Ghizer, and Gupis Yasin in Gilgit Baltistan.
This winter relief package included 50,000 high-quality Polyester Quilts and 25,000 winter kits, comprising of warm shawls for men and women, as well as cozy clothing for children and adults.
The distribution of King Salman's relief package will be carried out transparently and efficiently, with the collaboration of the provincial government, ultimately benefiting more than 175,000 individuals across the 12 districts.
APP/fur-zah