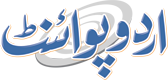 Kuwaiti Investors' Delegation Meets Shehbaz Sharif
Faizan Hashmi Published December 15, 2016 | 11:45 PM
LAHORE, (UrduPoint / Pakistan Point News - 15th Dec, 2016 ) : A delegation of Kuwaiti investors met Punjab Chief Minister Muhammad Shehbaz Sharif here on Thursday and expressed keen interest in investment in social sector especially water sector.
Speaking on the occasion, the Chief Minister said that there was a great room for investment in different sectors in Punjab and investment by Kuwaiti investors in water sector would be welcomed.
He said the Punjab government was implementing a mega programme of provision of potable water to the people and investment of billions of rupees had been made for this purpose. "Kuwait is a brotherly Islamic country of Pakistan and we will be happy on Kuwaiti investment here," he added.
Shehbaz Sharif said that all out facilities were being provided to local and foreign investors in the province.
He directed that a final shape should be given to the proposals of Kuwaiti investors regarding investment in water sector.
Head of the delegation of Kuwaiti investors Abdullah Muthari said, "Pakistan is an attractive country for investment and we want to increase investment here." The delegation included former Advisor to US President Barack Obama on renewable energy Dr.
Asif Ansari and other senior office-bearers. Provincial Minister Malik Nadeem Kamran, Chairman Saaf Pani Company South MPA Muhammad Kashif, Chairman Planning and Development and concerned officials were also present on the occasion. APP/yrb/zqr/ati � 23:29/23:37/23:37