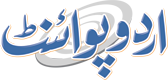 Lahorities Jubilant Over Arrival Of Azadi Train
Mohammad Ali (@ChaudhryMAli88) Published August 19, 2016 | 01:21 PM
LAHORE, (UrduPoint / Pakistan Point News - 19th Augst,2016) : Lahorities welcomed the arrival of Azadi Train at the Railway Station on Friday showing great excitement and took pictures with the beautifully decorated floats of the train.
A large number of people especially youth and families gathered at Lahore Railway Station before the arrival of Azadi Train to enjoy their visit to the beautifully decorated Train. Azadi train during its three-day stay in Lahore would engage the local people in various programmes including musical show, cultural dances and puppet show. The visitors have shown keen interest in the historical galleries and cultural floats of the Azadi Train.
Arshad Iqbal, a visitor said that the art work done on the floats of Azadi Train is captivating and giving a complete picture of cultural beauties of all the provinces. He said, "I took many selfies with cultural and scientific models as well as the historical pictures in the galleries so that I can show these to my friends".
A large number of people are seen busy in taking pictures with beautiful replicas of country famous and historical buildings and place like Mazar-i-Quaid, Faisal Mosque, Metro Bus, Bab-e-Khyber and Shahi Qila.
A large number of people are also seen at the decorated floats representing the cultures of all the four provinces and Azad Kashmir and Gilgit-Baltistan. The historical pictures galleries carrying the pictures of the country' national heroes remained full of visitors.
Incharge Azadi Train, Sajid Bashir Raja told APP that Azadi train will stay in Lahore for further two days. He said later train would resume its journey to other parts of the country including Multan, Quetta and Karachi.
Huge rush of people and their enthusiasm to welcome the Azadi train at every station reflect their love for the country. Sajid Bashir Raja said that train will stay at every Railway Station for two hours to provide an opportunity to the people to visit the galleries and cultural floats.