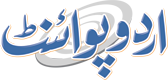 Laiba Ijaz Retained Independence Day Squash Title
Sumaira FH Published August 16, 2016 | 06:58 PM
PESHAWAR, (UrduPoint / Pakistan Point News - 16th August, 2016) : Laiba Ijaz retained the trophy after defeating Kalsoom in the final of the Independence Day Squash played here at Qamar Zaman Squash Complex under the aegis of Directorate of sports Khyber Pakhtunkhwa. Director General Sports Rashida Ghaznavi was the chief guest on this occasion.
International athlete and coach Syed Jaffar Shah, officials of various other games including table tennis, athletics, hockey, football, badminton and cycling and special persons male and female players. Speaking on this occasion, she said that this time the Directorate organized both male and female Games in connection with the Independence Day celebration.
She assured the players that all facilities would be provided to them during their day to day practice and camps. Earlier, in the final of the squash event Laiba Ijaz defeated Kalsoom by 3-1, the score was 11-6, 7-11, 11-9 and 11-8.
In the table tennis final international table tennis player Kainat defeated another international player Iqra by 3-2 in a thrilling match. The score was 10-12, 5-11, 11-9, 11-7 and 11-9. In the male table tennis Absar beat Haseeb by 3-1, the score was 13-11, 5-11, 11-7 and 11-8.
In the football match Zaryab Club defeated Shaheen club by 5-4 as both the teams played a goal-less draw and were awarded five each penalty kicks on which Zaryab secured victory. In the Badminton Urooj, the current promising player, defeated Anum by 3-0, the score was 21-18, 21-19 and 21-16 while in the female Tennis KP No.
1 Benish defeated Rabia Iqbal by 6-2, 2-6 and 6-3. At the end, the chief guest gave away trophies and cash prizes to the position holders and certificates of the Independence Day.