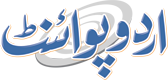 Launch Of PIA's Premier Service
Fakhir Rizvi Published July 26, 2016 | 09:37 PM
KARACHI, (UrduPoint / Pakistan Point News - 26th july, 2016) : The chairman of PIA, Azam Saigol, chaired a meeting here on Tuesday to review matters relating to the launch of PIA's Premier Service. The CEO, Bernd Hildenbrand, was also present during the meeting, says the spokesperson for the national flag carrier.
He said that the Chairman emphasized that all departments of the airline must gear- up efforts to ensure provision of better service to airline's premier customers. He particularly stressed on better quality food and a proper In-Flight Entertainment system.
The meeting was informed that about 50 of PIA's cabin crew staff are undergoing training at the PIA Training Center Karachi, which is being jointly conducted by Pakistani and Sri Lankan trainers.
PIA's premier service aircraft A-330, being obtained on wet lease, would fly six times a week to London's Heathrow airport including three flights from Islamabad and three from Lahore. After change of livery the aircraft would initially start operating on "Route Proofing Flights" for few days before the premier service is formally launched on 14th August, the spokesperson added.