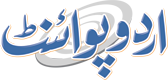 Lawmakers For Convening In-camera Session To Revisit International, External Policies
Fahad Shabbir (@FahadShabbir) Published August 09, 2016 | 03:59 PM
ISLAMABAD, (UrduPoint / Pakistan Point News - 9th august,2016) : The lawmakers on both sides of the divide on Tuesday continued debate in the National Assembly on Quetta carnage and called for convening in-camera session of the House to deliberate upon terrorism and giving strength to Parliament to revisit both internal and external policies. Taking part in the debate Akram Khan Durrani said the terror attacks were horrific and it was highly condemnable.
He said unfortunately every thing was forgotten as time went on following terror attack like the fresh one which caused irreparable human loss. He said Chief Minister Balochistan and Army Chief issued two important statements which suggested the attack was against CPEC project which was not meant for a single unit but it was owned and shared by the entire country. Thus, we could rightly describe these terror attacks an attack on the entire nation, adding the government was taking concrete measures to wipe out terrorism from the country. As part of such efforts, Durrani said the Prime Minister consulted each political party on all issues with regard to the project which was aimed at injecting economic power to the country. So in this context, he said there was a need to ponder as who could be our enemies who could not bear socio-economic development of the country especially through this maga project like CEPEC.
"We should expose and clearly mention name of our enemies if it was India or US as merely alluding will not serve the purpose to wipe out terrorism," he added.
He said entire nation was baking the army which had waged a successful war on terrorism. He also took exception to the media programmes in which he alleged an anchor took a broacher subjects for discussions in a bid to initiate confrontation among the army and the politicians. Referring to a tv programme, he said the Prime Minister and Chief of Army visited Quetta to show solidarity with families of victims and inquire after health of the injured but it was suspected and put several questions on it. Moreover, he said PEMRA should take notice of excerpts of a TV programme in which Mahmood Khan Achakzai, Mualana Fazl ur Rehman and Asma Jehangir were described as traitors.
He said the anchor in question should be summoned in the Parliament and share proof or evidence if he possessed, at all. Abdul Satttar Bachani said we have to get united against terrorism, adding today we were remembering Zulfikar Ali Bhutto who preferred to make bomb despite all odds. He said occurring two blasts back to back was reflecting security lapse which should be reinforced to prevent such attacks in future. He said we have to evolve firm pledge to wipe out menace of terrorism, adding Interior Minister should have attended the session to give a good message and show solidarity with families of the victims. He said there was a need to end sense of deprivation among the smaller provinces and the Prime Minister who clinched a big mandate should lead in this regard.