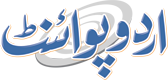 LCCI Stresses Raising IHK Rights Violation Issue At World Fora
Muhammad Rameez Published July 20, 2016 | 10:38 PM
LAHORE, (UrduPoint / Pakistan Point News - 20th july, 2016) : Lahore Chamber of Commerce and Industry (LCCI) Wednesday strongly condemned continuous violation of human rights in Indian-held Kashmir (IHK) and stressed the need for forcefully raising the issue at all international fora. Talking to the media here on the black day, being observed across Pakistan, LCCI President Sheikh Muhammad Arshad, Senior Vice President Almas Hyder and Vice President Nasir Saeed said that international community should not play the role of a silent spectator on the issue as violation of human rights in held Kashmir was creating unrest in the region.
They said that Indian forces were adding new chapters of brutality that was not tolerable at all. They said that the issue of Kasmir should be resolved according to the wishes of Kashmiri people. While expressing concern over the role of International community, LCCI office-bearers said that United Nations should take notice of the Indian aggression and intervene in the matter as any irresponsibility by the Indian side could give birth to a historic human tragedy. They said that business community had serious concern on the alarming situation in Held Kashmir, asserting that brutal killing of innocent people in occupied Kashmir was not acceptable for the business community of Pakistan and it was standing shoulder to shoulder with Kashmiri brothers. They said that use of force against innocent civilians protesting peacefully over extra-judicial killings was a blatant violation of the right to life, right to freedom of expression and opinion, right to peaceful protest, right to peaceful assembly and other rights.
The LCCI office-bearers said that irresponsible act of Indian government ringing alarm bells for prospects of peace and tranquility in otherwise volatile region.
The growing tension, caused by Indian provocative policy, was not a good sign as confrontation between two nuclear powers could lead mass destruction, they observed. They said that occupied Kashmir was a longstanding dispute that had not only created tension and instability in the region but also a big threat to international peace. The LCCI office-bearers said that India could no longer be in denial of these facts by terming the situation as its internal matter, a position that had no standing whatsoever, in view of the internationally recognized disputed status of Jammu and Kashmir.
They said that Indian security forces were trampling the fundamental freedoms of the Kashmiri people with complete impunity. Pakistani business community would continue to extend its moral support for realization of the right to self-determination of the people of Jammu and Kashmir, they resolved. Lahore Chamber office-bearers said that business community unanimous condemned the Indian aggression and demanded the international community to take notice of this blantant violation of the international norms. The LCCI office-bearers lauded the government and people of Pakistan for taking a strong stand against Indian aggression in Occupied Kashmir.