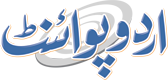 LESCO Detects Power Theft At Plastic Factory, Restaurant
Umer Jamshaid Published October 30, 2023 | 09:09 PM
Lahore Electric Supply Company (LESCO) has detected electricity theft at plastic manufacturing factory in Begum Kot area of Lahore, and at a restaurant in Pattoki. The company's inspection teams also removed transformer after detecting wide-scale power pilferage in Basti Sohail Okara
LAHORE, (UrduPoint / Pakistan Point News - 30th Oct, 2023) Lahore Electric Supply Company (LESCO) has detected electricity theft at plastic manufacturing factory in Begum Kot area of Lahore, and at a restaurant in Pattoki. The company's inspection teams also removed transformer after detecting wide-scale power pilferage in Basti Sohail Okara.
According to the company's spokesman here Monday, an inspection team of Begum Kot Sub-Division conducted an operation against electricity thieves in the area and found that management of a plastic factory was stealing electricity from the direct supply of LESCO through illegal hooking. The LESCO team disconnected the illegal supply on the spot and charged the factory management with 45,280 units in the form of detection bill, besides submitting an FIR application with the local police.
Another inspection team in Okara Sub-Division detected wide-scale electricity pilferage in Basti Sohail where only 10 power meters were installed while power was being stolen by owners of 14 houses by illegal hooking on the main transmission line. The LESCO team removed the area transformer of 50kVA and started legal action against the accused.
During the search operation, a LESCO team found owner of a well-known restaurant, 'Eat & Meet' was pilfering electricity from light transmission line in Pattoki. The team got arrested the accused by the local police after registration of a case under relevant provisions in the regard.