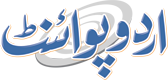 LESCO To Dismiss Officers, Staff Facilitating Electricity Thieves
Umer Jamshaid Published September 06, 2023 | 07:45 PM
Lahore Electric Supply Company (LESCO) on Wednesday decided to immediately dismiss the officers/officials and field staff found involved in facilitating electricity thieves by any means
LAHORE, (UrduPoint / Pakistan Point News - 6th Sep, 2023 ) :Lahore Electric Supply Company (LESCO) on Wednesday decided to immediately dismiss the officers/officials and field staff found involved in facilitating electricity thieves by any means.
In this regard, LESCO Chief Executive Officer Engineer Shahid Haider chaired a high-level meeting here and prepared a comprehensive strategy for taking an effective and coordinated action against electricity thieves, besides issuing categorical directions to all Circle SEs (Superintending Engineers), Chief Law Officer and Circle Legal Council.
It has been decided in principle to immediately dismiss the officers and staff who facilitate electricity thieves. "We have one point agenda that power thieves will not be spared in any case even if the facilitators include LESCO employees. Cases will be registered against the officials involved in electricity theft, and LESCO officers and officials involved in the power theft facilitation will also be dismissed from their jobs," he warned.
The CEO directed all SEs to identify power theft and problem areas and prepare lists accordingly. Share the data of electricity theft with law enforcement agency so that electricity thieves are dealt with iron hands, besides conducting intelligence-based targeted raids against electricity thieves. Electricity meters of LESCO employees would also be checked and cases would be registered against the employees involved in electricity theft.
Engineer Shahid Haider vowed that there would be no leniency for electricity thieves and the elements who misbehave with LESCO staff and they would be taken to task. Though LESCO got registered FIRs against the accused who tortured LESCO officers, no arrests have so far been made, he mentioned, asserting, "The cases of power theft and violence against staff will be taken to their logical conclusion come what may," he vowed.
The CEO also held a meeting with DG/MS of Wapda Hospital to discuss and resolve the problems being faced by ailing employees of the company. LESCO Director (Admin) Mian Mohammad Afzal informed the meeting that Admin Directorate is working hard to provide best medical facilities to the employees.
Engineer Shahid Haider appreciated the efforts of Director Admin and suggested to hold such meeting on monthly basis. "LESCO employees are our asset and solving their problems is my first priority," he remarked.
Later on, LESCO arranged a ceremony in honor of 15 employees who retired in last month. The CEO Engineer Shahid Haider, Director (Admin) Mian Muhammad Afzal, PRO Rai Masood Kharal and Deputy Manager (Admin) Salman Haider attended the meeting.
On this occasion, the CEO handed over pension papers and checks of dues to respective retiring employees of the company.
Addressing the ceremony, Engineer Shahid Haider paid tribute to the retired employees. "All the employees are respectable for us and I congratulate you on your respectful retirement. The objective of this event is to appreciate your services as you have dedicated a major part of your life to this company. Your retirement does not mean that your relationship with this organization has ended but even after retirement, you are still worthy of respect for us and your relationship with us has now become stronger than before," he observed.