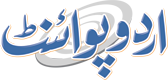 LHC Summons PM Kakar, CM Naqvi In Case Against Blasphemous Content On Social Media
Abdullah Hussain (@Abdulla99267510) Published September 27, 2023 | 05:53 PM
Justice Shujaat Ali Khan has summoned the caretaker prime minister and the caretaker Punjab chief minister for October 6 for delay in submission of reports in the case.
LAHORE: (UrduPoint/UrduPoint / Pakistan Point News-Sept 27th, 2023) The Lahore High Court on Wednesday summoned Caretaker Prime Minister Anwar-ul-Haq Kakar and the Caretaker Punjab Chief Minister Mohsin Naqvi for October 16 in a case related to blasphemous content on the social media.
Justice Shujaat Ali Khan passed the order and observed serious concerns over delay in receiving a report from the Federal government, which had been pending for eight months.
The judge questioned the federal lawyer about the delay, asking whether they had come to court for sightseeing, emphasizing that this case pertained to the entire nation, neither exclusively to the government nor the court.
The court observed disappointment and emphasized that it would summon the Chief Executive of the country. The judge remarked that the caretaker prime minister should personally appear to provide his response. The judge also expressed doubts that the matter had not been forwarded to the Prime Minister.
In response to the court's summons, the lawyer representing the federation requested more time.
However, the judge responded by observed that if there had been genuine commitment, a report would have been submitted earlier, and the Prime Minister's appearance is now necessary to clarify his stance on the matter.